10 second summary
You should be trying to convert more than 70 percent of your total opportunities a month to sales.
Currently, you have a number of HOT leads. Take action now and maximise every opportunity to its fullest.
Approach every customer with the mindset that it's just you and one other.
READ TIME APPROX 4 MINUTES
Work your leads
In my opinion the number-one tactic to sell more vehicles each month, that any dealership can employ right now, is to maximise the customer opportunities they have at-hand.
Try answering these questions with your sales team:
How many customers are in your sales funnel right now and how many haven't been followed up?
How many phone calls go unanswered at your dealership each month? Can you measure this?
How many email enquiries go unanswered or are responded to poorly each month?
How many opportunities do you convert to actual dealership visits and test drives?
How many customers convert to a sale from a test drive?
Are follow-up calls and emails in your dealership seen as a "task" or an "opportunity to sell a car"?
What are your business processes and disciplines around follow-up timeframes and how you follow up?
How are people trained within your dealership to maximise conversion of opportunities?
It's your sale to lose
As I've said many times before, it's always a dealerships sale to lose.
A customer's journey starts out with your business being one of many. Then it's narrowed down to being one of maybe six. And when it's time to physically visit a dealership, you're down to one of only a couple or maybe three on some occasions.
Approach every customer with the mindset that it's you and one other. Everything you say and do from now on is the difference between them picking you to purchase their car from or someone else. It's yours to lose!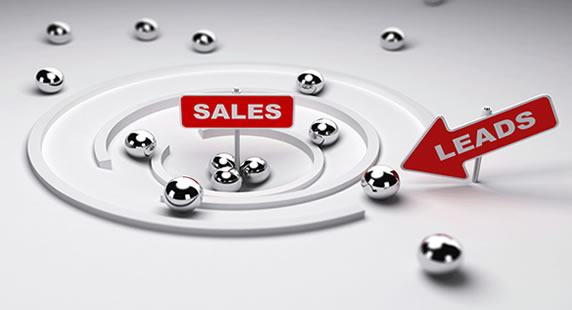 Pricing is probably irrelevant
Also at this point price is almost irrelevant, because you advertise your prices online so they wouldn't be there if you were completely out of the market with overinflated prices. They are there to buy from you or one other trader.
The majority of customers also intend to purchase from the first dealership they visit. However, this isn't the case and around only 50 per cent purchase from the first dealership. Why is this not as high as those who intended to? Because the first dealership failed in some way to deliver and convert them.
This is where the answers to the questions outlined earlier allow you to identify where your dealership is underperforming and has leakage of sales. The great news is that this is where you will easily find those extra five sales per month.
Until such time that you are converting more than 70 per cent of your total opportunities a month to sales, it's fair to say there's a huge amount of upside and potential to be realised. So you have two choices:
Sit back review nothing, change nothing and you will continue to get what you've always got or worse still start seeing that slide too as others around you make the alternate choice to.
Take action now and maximise every opportunity to its fullest. Be respectfully relentless. A customer makes contact and or visits your dealership for a reason, so respect that and make the most of what you've got and what you'll get going forward.
I challenge any dealership in New Zealand to invite me in to see if I can find you more sales that you're leaving on the floor right now.
All I want is for dealerships to realise their true potential, which is significantly better compared to what's realised now.
So if you want to take me up on my offer at no cost, then email me on mark@motorcentral.co.nz with "sell more cars" in the subject line. You've got nothing to lose, but plenty to gain.
--
Disclaimer:
The Motorcentral blog is intended for educational purposes only. All writers opinions are their own and nothing published on this blog should be interpreted as a recommendation or advice in any way. Motorcentral is also not responsible for and does not verify accuracy of any of the information contained within this blog.
In the event third parties are referenced within this article, Motorcentral is not necessarily affiliated with those third parties.